prof. Maroš Finka - short bio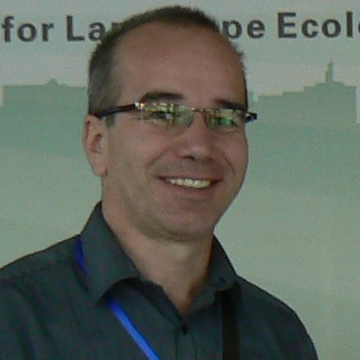 Maroš Finka
president of Association of European Schools of Planning, professor of Slovak University of Technology in Bratislava, Slovakia and at Shanghai Jiao Tong Univerisity, China, Expert of UN Habitat III and Ministry for Investment, Regional Development and Innovations of SR, director of SPECTRA Centre of Excellence of th EU at STU in Bratislava.
For a number of years Director of the Institute of Spatial Planning at the STU in Bratislava, Vice-Chancellor of the University, expert of the UN Habitat III, expert of the Office of the Government and president of Slovak Smart City Cluster, guest professor at Shanghai Jiao Tong University and East China Normal University, lead expert at the Office of the Vice-Prime Minister for Investment, co-establisher of SPECTRA CE CHINA. Prof. Finka has participated in more than 40 national and more than 35 international research projects, in more than 30 national and 20 international projects as the project or team leader covering the topics of European spatial planning, urban development and regeneration and environmental planning. He has been the member of national and international scientific boards, member of German Academy for Spatial Research and Planning, member of advisory boards of Slovak Ministry of Environment and Slovak Ministry of Transport, Construction and Regional Development, Ministry of Inner Affairs of the Federal State Rheinland Pfalz.He works as the expert at the Ministry of Transport and Construction of the SR. He is also widely published in books and international planning journals (Author or co-author of 41 books, more than 80 published papers, more than 100 papers presented at the international scientific events. He is co-chairman of the SPA-CE.NET – Network of Spatial Research and Planning Institutions in Central and Eastern Europe and of the Alliance of the EU and Chinese Universities for Smart Sustainable Development and Innovations. He is considered to be one of the leading academics in CEE countries in the field of spatial planning. He was awarded as Scientist of the Year in Slovakia and by the International Danubius Award 2017 for research.
Maroš Finka
Prezident Asociácie Európskych škôl plánovania, profesor na STU v Bratislave, Shanghai Jiao Tong University a ECNU v Číne, expert OSN pre Habitat III, expert MIRRI SR, riaditeľ SPECTRA Centre of Excellence of the EU. Niekoľko rokov pôsobil ako vedúci Krajinnej architektúry a krajinného plánovania a riaditeľ Ústavu urbanizmu na FA STU, prorektor univerzity, prezident Slovak Smart City Cluster, hosťujúci profesor na viacerých Európskych a zámorských univerzitách, expert Úradu Vlády SR a Úradu Podpredsedu Vlády SR. Prof. Finka participoval na viac ako 40 národných a viac ako 37 medzinárodných výskumných projektoch, z toho 3 projektoch H2020, z toho v 30 národných a 23 medzinárodných ako vedúci tímu, pokrývajúc témy európskeho priestorového rozvoja, environmentálneho plánovania, udržateľného smart rozvoja miest. Pôsobil a pôsobí ako člen národných a medzinárodných vedeckých rád, poradných orgánov Ministerstva životného prostredia SR, Ministerstva dopravy a výstavby SR, Ministerstva vnútra Federal State Rheinland Pfalz. Jeho publikácie obsahujú v autorstve a spoluautorstve 41 kníh, viac ako 80 vedeckých článkov, viac ako 100 vystúpení na vedeckých podujatiach. Je hovorom SPA-CE.NET siete výskumných a plánovacích inštitútov v strednej a juhovýchodnej Európe, Aliancie európskych a čínskych univerzít pre udržateľný rozvoj a inovácie. Je považovaný za vedúcu osobnosť v strednej a východnej Európe v oblasti priestorového plánovania, bol ocenený ako vedec roka v SR, je laureátom medzinárodnej ceny Danubius Award za výskum.