City festival urban E.T., Rača 1st June 2012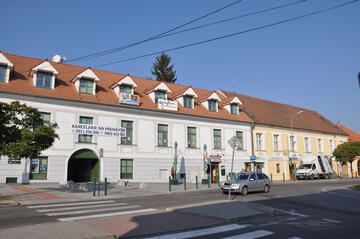 Spectra, Centre of Excellence is the Official Partner of unique City festival urban E.T., which will be held in municipality of Rača from 1st June till 3rd June 2012. The festival programme is consisting from artistic and interactive interventions into the urban space, exhibitions, movie projections, workshops, urban games, concerts and performances, discussions and conference.
Some of the most relevant NGOs focused on urban and city development will participate, as well as experts from the fields of architecture, urban and spatial planning, city marketing and management and psychology/sociology. The festival will generate cultural and educational impulses in unique way, providing valuable inspiration for further urban and city development of the municipality of Rača. urbanE.T. is cultural and sociological community project, approaching the city as a living organism. Festival is focusing on architecture and urbanism as the platform for cultural and social life within the urban environment. The primary goal is to declare and emphasize the public character of the urban spaces.
Find out more at http://style.hnonline.sk/kultura/c1-55117660-v-raci-bude-mestsky-festival-urbane-t-prinesie-umenie-kulturu-i-konferencie