CIRCUSE (Circular Flow Land Use Management) Meeting on June 22nd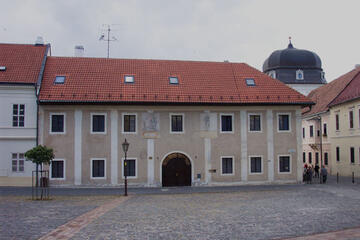 On the 22nd. June, prof. Maros Finka, assoc. prof. Dagmar Petrikova and dr. Matej Jaššo met with Mr. Štefan Bošňák, mayor of the City of Trnava, Mr. Milan Horák, Head of the Department of Spatial Development of the Municipal Office of City of Trnava and mayors of 10 municipalities of Trnava region.
The meeting was devoted to introduction of the project CIRCUSE (Circular Flow Land Use Management) and setting up the technical details of collaboration between Spectra, Centre of Excellence, City of Trnava and 10 small municipalities in Trnava region. Optimal circular land use management is the main thematic focus of the project. Next stage will be initiated in late August and will be focused on analysis of curret utilisation of disponsible spatial structures in the 10 participating municipalities. Desk research, workshop and structured interviews with concerned mayors are planned for September 2010.